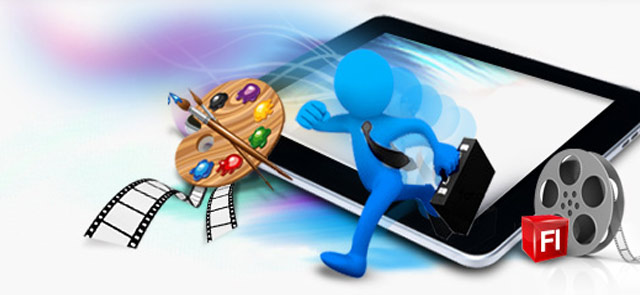 A Flash banner is a form of dynamic advertising on the Internet. This form of online advertising involves embedding an advertisement into a web page. It is intended to attract traffic to a website by linking them to the web site of the advertiser. It is a very powerful & flexible medium to create impact on the customers mind.
A good flash design can make a difference in the world of eMarketing. Flash Web design combines the creativity and formal characteristics of fine art with the customers-centered approach of marketing to create effective communication.
The advertisement is constructed from the multimedia object employing the Flash technology. At Overtech, we have highly skilled professionals that can work on your Flash requirements. Flash banners function the same way as traditional advertisements are intended to function: notifying consumers of the product or service and presenting reasons why the consumer should choose the product or service in question. It takes more than brand recognition and a clever marketing campaign to succeed in today's economy. In this ever-changing market, the Internet has become a valuable and powerful ingredient for success. With a custom Flash web design you can leverage technology and do business better!
Flash web designing in Pune has increasingly developed to a significance replacing the traditional methods of web-designing. Flash is used to create animated websites with sound effects and interactive clippings defining the products or services. Thanks to Flash in websites is so common today. Browsing the internet was never so lively without Flash designing.